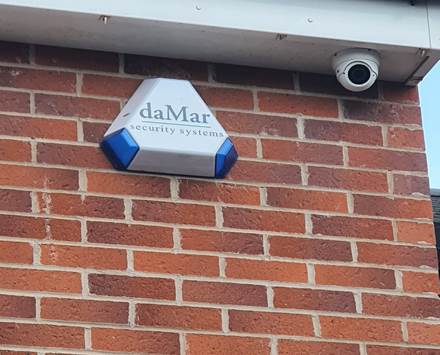 Since our inception in 1995 Damar Security has always held great pride in loyalty to things that work. We have therefore always stayed loyal to only a few manufacturers for our equipment with trusted partnerships with eaton and elmdene for over 20 years, and with this we can ensure the client the best service. Its simple, we understand the product and we can easily keep our engineers trained and skilled on a handful of products. All our engineers have been around companies that have chosen equipment to install led by how cheap it was at the suppliers and how easy it was to figure out, but we feel that this leads to a lack of knowledge by installers, more regular product failure and an unhappy clients as a result of unreliable service. We keep it simple for a reason.
So from our first year we have stayed loyal to Elmdene, the manufacturer of our famous and most recognisable product, the HS500 external sounder. Up to the start of 2020 this has been our flagship sounder, never changing and proudly flying the Damar Security name on more than 2000 homes and businesses. Take a closer look at homes during your next car journey or dog walk, you will see us a lot more now your thinking about it.
Unfortunately due to it being a wired product, its popularity by installers decreased in the industry during the emergence of more colourful, battery powered alternatives. Engineers and companies opted for battery powered sounders instead for ease of install with less time needed in lofts and up ladders. This diminished the demand for traditional wired stalwarts like the HS500.
We however kept our one and only sounder until the very end until January 2020 when we learnt that Elmdene were immediately discontinuing the HS500. Knowing that our appearance is just as important as our ability to support an electronic product, an unwanted crossroad now lay ahead for our business. Along with the question of what comes next? How do we stay recognisable, keep faith in a new sounder and how on earth do we stay close to our traditional unit with a classic, neat looking wired sounder?
It truly has taken an awful lot of deliberation by our whole team to decide. But we have finally found the bellbox that will move us forward into the next era of Damar Security Systems. The Texecom Odessey 5.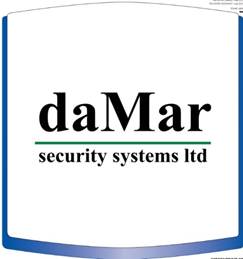 This unit is wired, and made by Texecom not Eaton whom we trust with all our other alarm products. This is our choice and is also our preference for two reasons,
1. You cannot keep the same level of classic look with a sounder that works with our trusted alarm panels (Eaton Security) using the current Eaton external sounder, aesthetically and for our brand it just didn't fit
2. Wired sounders are more reliable and hold up better with L.E.D Indications, sounder volume and stobe performance.Though are far more challenging to install for our engineers. All good things are worth the effort.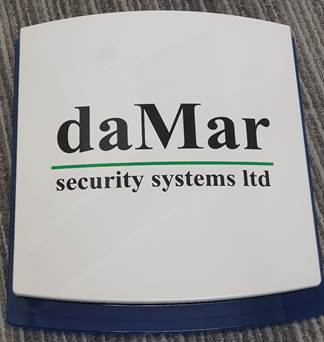 The result is that we choose the Texecom Odessey 5, a wired option. Of course as we see in many streets and homes around and about, the common choice for sounders with other companies and end users appears to be the battery powered illuminated variety. These look fine, although maybe abit Christmassy at times, but just don't suit anything we wanted to see on homes and businesses we are protecting, it would also mean changing the manufacturer of our internal security in order to accommodate these wired options outside. Which is well against our beliefs for best consumer support.
We genuinely see a sounder above that we can be happy with and that actually looks both elegant and visible on the front of any property.
We really hope our clients of past and present can agree.